External resource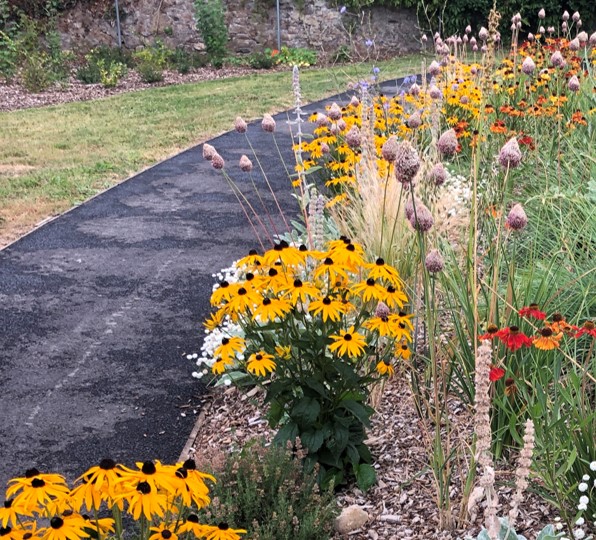 Visiting nature is associated with lower socioeconomic inequalities in well-being in Wales
Click here to read a blog post about this paper. 
Natural environments can promote well-being through multiple mechanisms. Many studies have investigated relationships between residential green/blue space (GBS) and well-being, fewer explore relationships with actual use of GBS. We used a nationally representative survey, the National Survey for Wales, anonymously linked with spatial GBS data to investigate associations of well-being with both residential GBS and time in nature (N = 7631). Both residential GBS and time spent in nature were associated with subjective well-being. Higher green-ness was associated with lower well-being, counter to hypotheses (predicting the Warwick and Edinburgh Mental Well-Being Scale (WEMWBS): Enhanced vegetation index β =  − 1.84, 95% confidence interval (CI) − 3.63, − 0.05) but time spent in nature was associated with higher well-being (four hours a week in nature vs. none β = 3.57, 95% CI 3.02, 4.13). There was no clear association between nearest GBS proximity and well-being. In support of the equigenesis theory, time spent in nature was associated with smaller socioeconomic inequalities in well-being. The difference in WEMWBS (possible range 14–70) between those who did and did not live in material deprivation was 7.7 points for those spending no time in nature, and less at 4.5 points for those spending time in nature up to 1 h per week. Facilitating access and making it easier for people to spend time in nature may be one way to reduce socioeconomic inequalities in well-being.
Authors 
Joanne K. Garrett, Francis M. Rowney, Mathew P. White, Rebecca Lovell, Rich J. Fry, Ashley Akbari, Rebecca Geary, Ronan A. Lyons, Amy Mizen, Mark Nieuwenhuijsen, Chrissie Parker, Jiao Song, Gareth Stratton, Daniel A. Thompson, Alan Watkins, James White, Susan A. Williams, Sarah E. Rodgers & Benedict W. Wheeler.