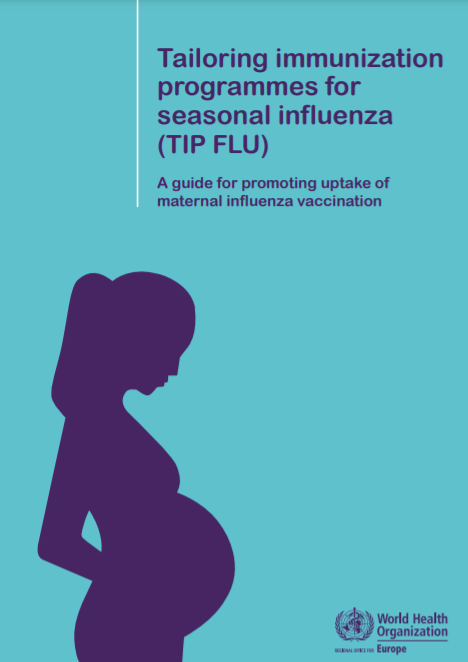 Tailoring immunization programmes for seasonal influenza (TIP FLU) - A guide for increasing pregnant women's uptake of seasonal influenza vaccination
WHO recommends seasonal influenza vaccination of pregnant women to protect them and their newborn babies from infection, and to reduce the risk of influenza-related complications and hospitalization. Evidence shows that inactivated influenza vaccines are safe for both pregnant mothers and fetuses during all trimesters of pregnancy, and for breastfeeding women. However, maternal influenza vaccination uptake remains low in most of the WHO European Region, despite widespread national policies.
The WHO Regional Office for Europe is proposing an approach – tailoring immunization programmes for seasonal influenza (TIP FLU) – founded on health promotion planning models and social and behavioural insights, to design evidence-informed solutions to increase uptake of maternal influenza vaccination among pregnant women.
This publication offers information and concepts on which TIP FLU is founded (part one) and a step by step guide (part two), so that health professionals working on maternal influenza vaccination programmes can apply the approach.