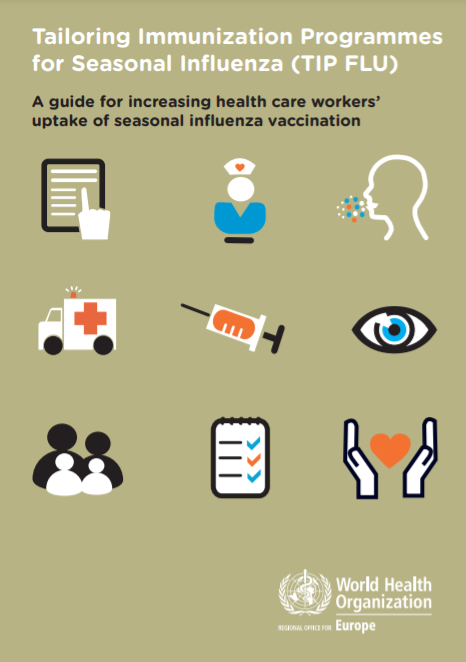 Tailoring immunization programmes for seasonal influenza (TIP FLU). A guide for increasing health care workers' uptake of seasonal influenza vaccination
Seasonal influenza vaccination (SIV) of health care workers (HCWs) is recommended to protect them and their patients from infection and to reduce the risk of hospital- or health-care-acquired influenza. Although WHO recommends annual SIV for HCWs, uptake remains low in most countries in the WHO European Region.
The WHO Regional Office for Europe proposes an approach called tailoring immunization programmes for seasonal influenza (TIP FLU), to design evidence-informed solutions to increase uptake of SIV among HCWs. TIP FLU is grounded in theories of behaviour change and planning models for health programmes, and provides tools for designing SIV programmes targeting HCWs, tailored to specific contexts and the needs of health care institutions and networks. This publication offers a step-by-step guide to enable policy-makers and programme managers to understand and apply the approach, by conducting formative research, designing programmatic interventions and evaluating SIV programmes that target HCWs who work directly with patients.