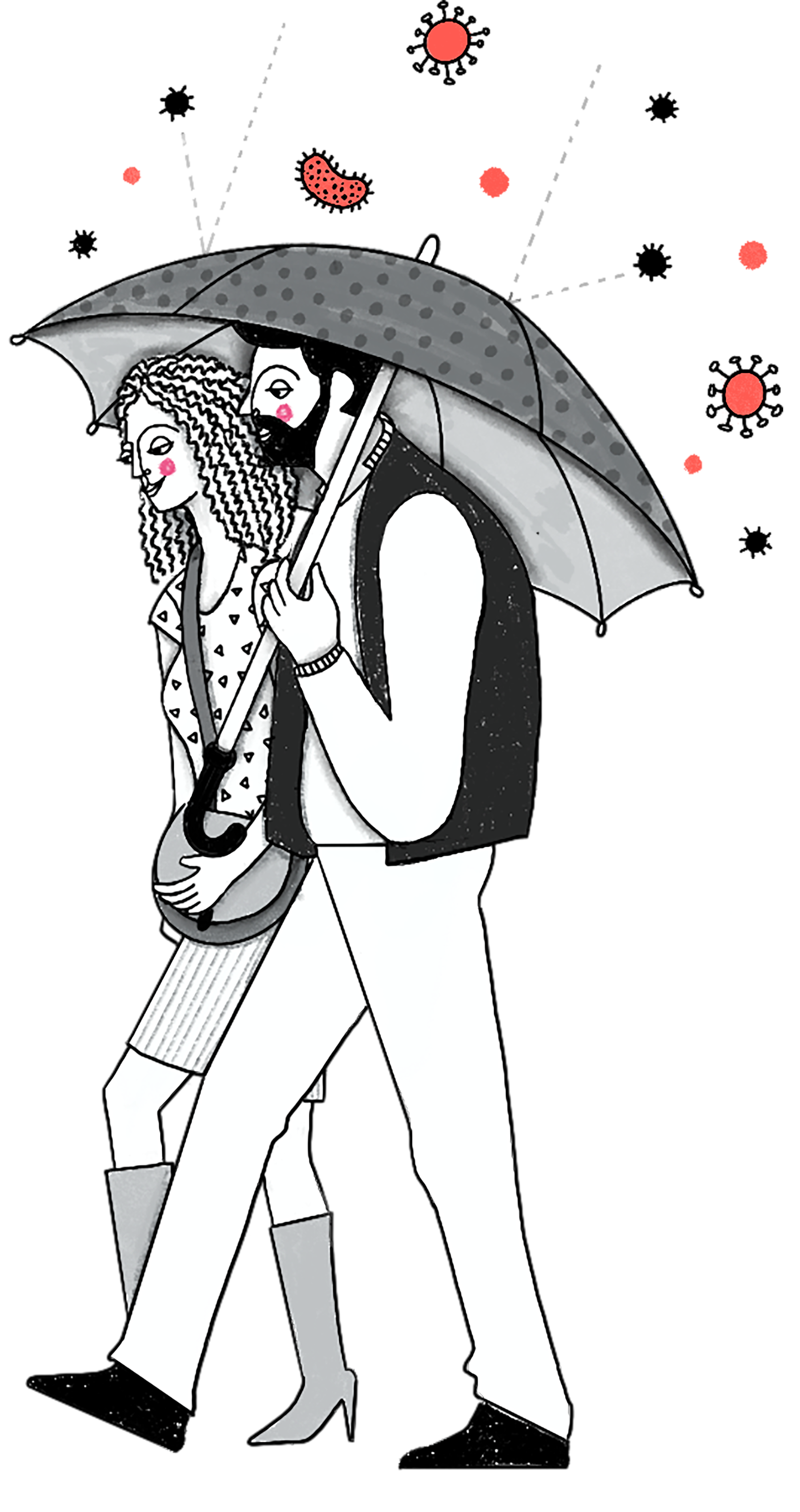 Tailoring COVID-19 response through BI population surveys and rapid stakeholder engagement
Throughout the pandemic, North Macedonia used behavioural insights to tailor COVID-19 measures and restrictions to the evolving needs of the population. Using the Survey tool and guidance for behavioural insights on COVID-19 (1), developed by the WHO Regional Office for Europe, health authorities were able to collect data, discuss and contextualize findings with key stakeholders and rapidly translate findings into action. The  questionnaire includes variables such as COVID-19 risk perception, health literacy, protective behaviours, wellbeing, trust and vaccination intention. Through this work, health authorities have tailored risk communication and outreach activities for the most vulnerable and marginalized groups, carried out capacity building activities to engage the local community and workplace settings, and collaborated with health care workers to identify unmet needs and to strengthen their ability to take a patient-centred approach (2). Since the onset of the pandemic, more than 30 countries and areas within the Region have made use of the survey tool, either with direct support from the Regional Office or independently.
In Sweden, behavioural insights (BI) survey data about attitudes, perceptions and behaviours related to the COVID-19 pandemic was used to inform the national policy and guidance for vaccination of younger age groups. The BI data showed that willingness to vaccinate decreased with decreasing age, from 80% amongst 16–17-year-olds down to as low as 52% amongst parents of 5–7-year-olds. The insights from the BI population survey were used to tailor national and local vaccination messages and promotion initiatives and informed the decision to recommend the uptake of COVID-19 vaccination for the 12-17 year-old age group, and not for those aged 5-11 years. The data showed that amongst those willing to vaccinate, there were different needs amongst younger age groups, with a higher proportion having questions or concerns on safety and evidence, and whether vaccination was in the interest of their child. The drivers of vaccination were also different, as younger groups primarily indicated vaccinating to protect others, not themselves (3).
Survey tool and guidance for behavioural insights on COVID-19: Monitoring knowledge, risk perceptions, preventive behaviours and trust to inform pandemic outbreak response: Copenhagen. WHO Regional Office for Europe; 2020. 

https://apps.who.int/iris/bitstream/handle/10665/332467/WHO-EURO-2020-690-40425-54211-eng.pdf?sequence=1&isAllowed=y

Latest WHO studies examine perceptions about COVID-19 in North Macedonia. Website:

https://www.who.int/north-macedonia/news/item/19-04-2022-latest-who-studies-examine-perceptions-about-covid-19-in-north-macedonia

Swedish Health Agency. Resultat för befolkningens acceptans för vaccination mot covid-19. Updated on 8 February 2022. Website: https://www.folkhalsomyndigheten.se/smittskydd-beredskap/utbrott/aktuella-utbrott/covid-19/statistik-och-analyser/acceptans-for-vaccination-mot-covid-19/.