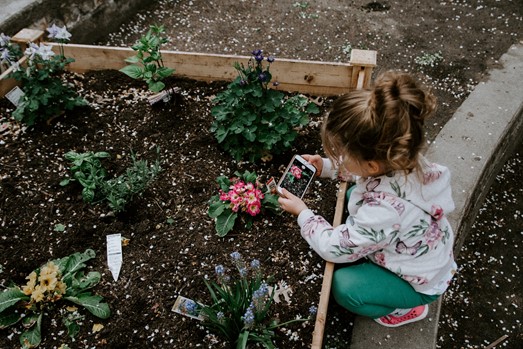 School gardens, nutrition and the cultural contets of health
Changing eating habits is difficult, but efforts to improve nutrition have a better chance if they work with, rather than against, local food cultures. Within the European Region, poor nutrition (under- and overnutrition) is correlated with declines in traditional diets and increases in the consumption of inexpensive processed foods. This includes so-called children-friendly foods, which tend to have more calories but less nutritional value.  
One effective way to improve nutrition is to develop school gardens in connection with local cuisines and traditions. These gardens can reintroduce children to traditional foods, encouraging them to incorporate them to their diets. While school gardens trace their origins to 1840s Sweden, today they are most plentiful in Italy and the United States. Since 2003, Italy's Orto in Condotta initiative has sponsored hundreds of school gardens in partnership with local associations dedicated to promoting seasonal and mindful eating. The densest concentration of gardens, involving thousands of students, is around Turin and in the Piedmont region.  
School gardens can contain a variety of fruits, vegetables, legumes and even small animals. They (i) help students conceptually connect food production with consumption, (ii) improve students' nutritional knowledge and consumption of fruits and vegetables and (iii) integrate multiple pedagogical subject areas with practical applications.  
School gardens provide a multidisciplinary and multisensory platform for primary and secondary education. In the Italian model, school gardens form the basis of an integrated three-year curriculum covering environmental studies, biology, agricultural economics and food cultures. Studies have shown that school gardens and an integrated curriculum can significantly increase primary school children's nutritional knowledge.1 Research has also shown that this results in an improved range of fruit and vegetable preferences as well as an increased quantity and variety of vegetables eaten. One study of Latino youths involved in a gardening, nutrition and cooking program in Los Angeles revealed improved diet and decreased rates of obesity.
While school gardens can provide a significant source of high-quality food for lunch programs, they can also educate, inform and engage students in ways that change nutritional attitudes and behaviours. Students eat better while at school, but they also learn how to eat better in their lives beyond it. 
Photo by Kelly Sikkema on Unsplash