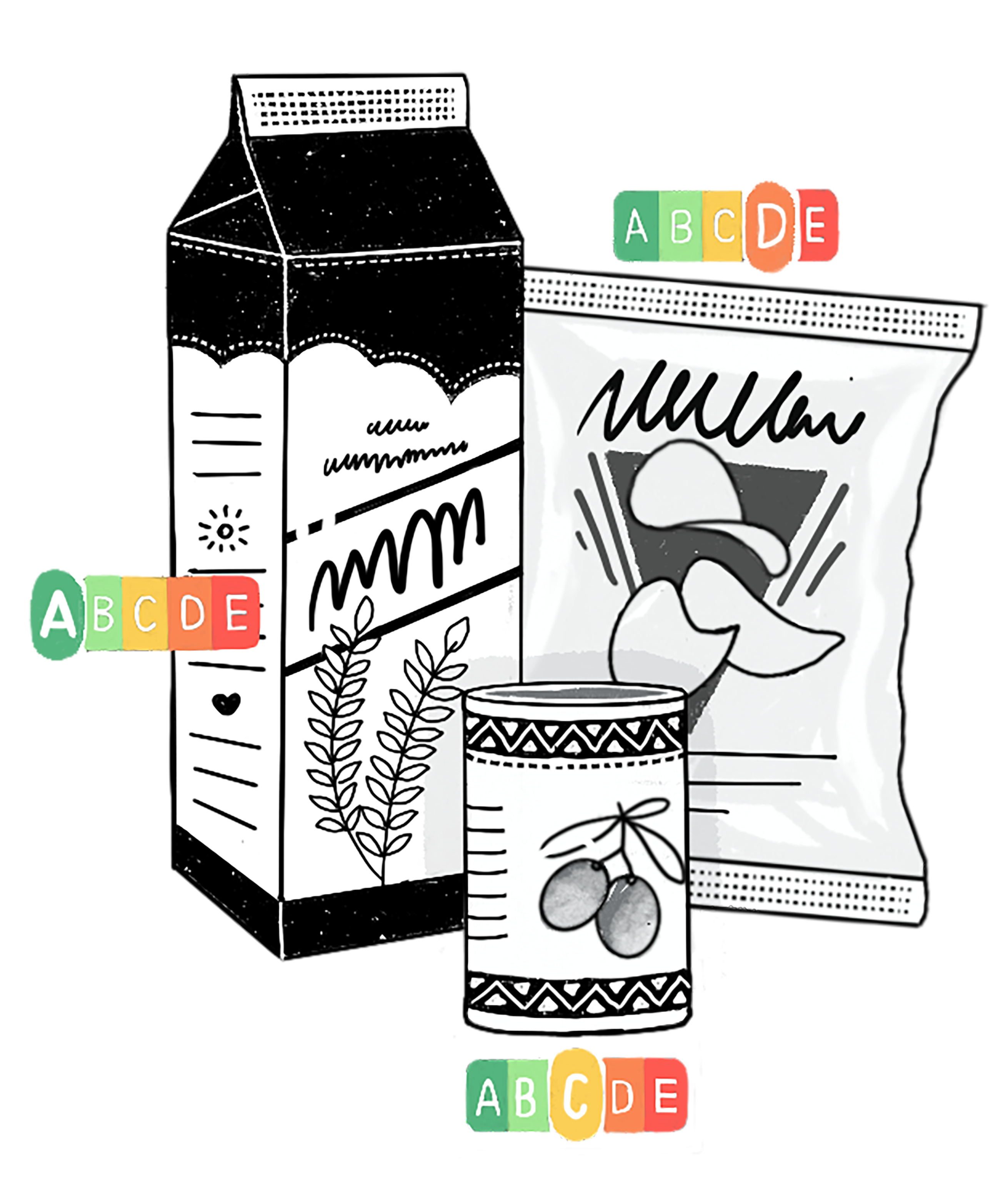 Influencing food choices through nutritional front-of-pack labelling
BCI studies have shown that traditional, tabular and numerical, back-of-pack provision of nutritional information does not have any significant impact on people's dietary choices and is unlikely to lead to any meaningful result from a public policy perspective (1, 2). In contrast, front-of-pack labelling (FOPL) provides citizens nutrition information, often in simplified format, and is a cost-effective solution enabling citizens to easily compare food options and make healthier choices. FOPL can also encourage producers to make healthier products. To identify what kind of FOPL would be acceptable and effective, France conducted an extended consultative process with the food manufacturing and retail industries, scientists and consumers. These consultations led to the proposal of several FOPL systems, which were then tested using various methodologies, combining experimental designs, randomized trials or experimental platforms and a large-scale real-world experimental trial in 60 supermarkets in 2016 (3). Ultimately, the Nutri-Score system, a nutritional label based on a five-colour coded scale going from dark green to dark orange, associated with letters from A to E, proved to perform best in influencing the nutritional quality of consumers' food purchases and was adopted in France in 2017, followed by several other countries in the European Region (4).
Bauer JM, Reisch LA. Behavioural Insights and (Un)healthy Dietary Choices: a Review of Current Evidence. Journal of Consumer Policy 2019;43(1): 3-45.

Becher SI, et al. Hungy for Change: the Law and Policy of Food Health Labeling. Wake Forest Law Review 2019; 54: 1305-1350. 

Chantal J,  Hercberg S. Development  of a new  front-of-pack nutrition label in France:  the  five-colour Nutri-Score. Pub Health  Panorama.  2017;3(4):712–25 (

https://apps.who.int/iris/handle/10665/325207

).

Kelly B,  Jewell  J.  What  is the  evidence  on the  policy specifications, development  processes and  effectiveness of existing  front-of-pack food labelling  policies in the  WHO  European  Region?  Copenhagen:  WHO Regional Office for Europe;  2018 (

https://apps.who.int/iris/handle/10665/326187

).