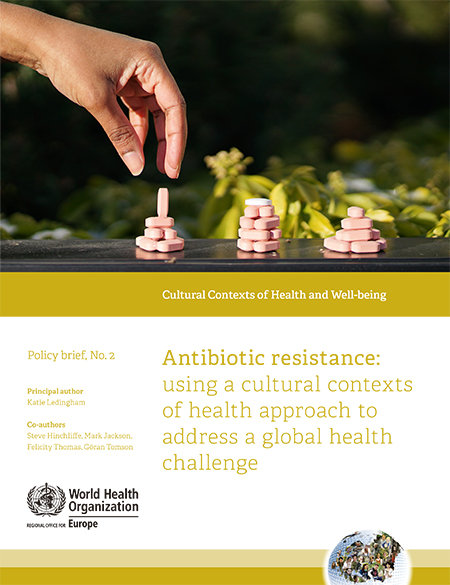 Antibiotic resistance: using a cultural contexts of health approach to address a global health challenge
This policy brief has been developed in response to the contemporary challenge of antibiotic resistance (ABR). ABR poses a formidable threat to global health and sustainable development. It is now increasingly recognized that the systematic neglect of cultural factors is one of the biggest obstacles to achieving better health outcomes and better standards of living worldwide.
Using a cultural contexts of health approach, the policy brief explores the centrality of culture to the challenge of ABR. The brief examines how the prescription and use of antibacterial medicines, the transmission of resistance, and the regulation and funding of research are influenced by cultural, social and commercial, as well as biological and technological factors. The brief moves beyond the ready equation of culture with individual behaviours and demonstrates how culture serves as an enabler of health and provide new possibilities for change.